Wedding Flowers
Meet Your Wedding Planner
Looking to plan your wedding, we can help you wherever your imagination helps you. We create a memorable experience for all who attend. Whether you are throwing a lavish gala or would prefer a smaller intimate luxury wedding, we will help make your dreams a reality.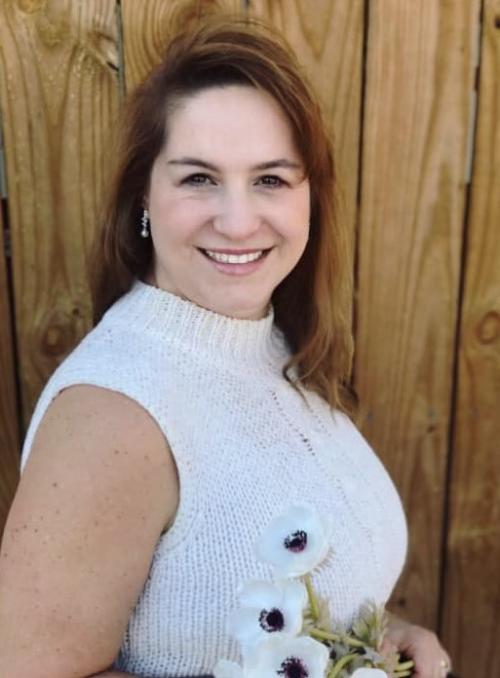 Karen Kidder - Owner/Lead Planner
With 20+ years of extensive background in event planning and floristry, Karen brings a particular attention to detail and creative eye to her work that is essential for creating an unforgettable and personalized day for each of her couples or events. More importantly, recongnizing that this is the most importand day in her clients' lives, Karen approaches each event with the same attention she would want given to her special day. Ultimately she wants to make the wedding planning process a fun and stress-free experience that culminates in memories Trto cherish for a lifetime. When she is not making her couple's, dreams come true, Karen enjoys dancing with her husband, Tony, and sharing her life with her family.
Kurt Kidder - Lead Coordinator
With us for the past 6 years, Kurt is an essential part of our La Jonction Florist Wedding & Event Planner team. From ushering groomsmen and answering last minute phone calls to acting as director making sure everything looks perfect, Kurt does it all! When Kurt isn't busy coordinating our weddings and making sure everything runssmoothly, he enjoys spending time with his girlfriend, Anna, and their fur baby, Darbee.
Tracie Broussard - Assistant Coordinator
One word comes to mind to describe our lovable associate, Tracie: supportive. As Tracie is always there to lend a hand, she pays close attention to all the details of your wedding for you. Tracie is from Maurice, Louisiana a small comm(unity. She brings a sense of encouragement to our team, and her work at La Jonction Florist Wedding & Event Planner, Tracie enjoys spending time with her children.
Anna Henry - Assistant Coordinator
Anna is a native of Iota, Louisiana As a wedding coordinator, Anna is always focused on providing excellent customer service and she is an expert at identifying and resolving any potential issues on the wedding day. When Anna is not coordinating weddings for La Jonction Florist: Wedding & Event Planner, she spends her time with her boyfriend, Kurt and their dog, Darbee going for long walks in the park.
As a licensed florist we can also take care of all your floral needs. We can either add floral costs into your proposal or you can contact our flower shop. La Jonction Florist: Wedding & Event Planner @ lajonctionflorist@gmail.com or (337) 277-8424.
Wedding Planning Services (Upon Retaining Our Services)
Full-Service Wedding Planning/Coordination (Starting at $8,800 up to 12 months planning)
For couples in need of complete wedding planning assistance, we offer our full-service package. For local and destination wedding alike, an experienced wedding professional will be with you every step of the way - from choosing your venue through the end of the night send-off. Our full planning package includes:
Finding and booking all wedding vendors and venue(s)

Finding and booking all vendors for welcome party and/or rehearsal dinner

Finding and booking venue for day-after brunch

Creation of a detailed month-by-month planning timeline

Budget management and payment reminders

Wedding design consultations and support

Guest accommodation and transportation coordination

Create detailed and informative itinerary for wedding day

Direct wedding rehearsal

Perform final vendor confirmations

Oversee and manage wedding day installations.

Rehearsal dinner planning

Welcome party planning

After parties

Rentals

Invitations, manage RSVP's

On-site wedding day management with up to four people

Collect and secure all wedding gifts, keepsakes, and personal items at the end of the reception.

Includes Month-of-Planning/Coordination

Includes Week-of-Planning/Coordination

Inculdes Day-of-Planning/Coordination
We have found that the items included in these packages, match what most couples are looking for. However, if you are interested in additional services, please let us know during your initial consultation so we can include them in your customized proposal.
Month-of-Planning/Coordination (Starting at $3,500)
This is ideal for couples who have planned their own wedding but want to hire a professional to ensure eveything goes smoothly the month prior to their wedding, and more importantly, on their wedding day. Our goal is to ensure that you and your loved ones do not have to worry about anything at all on the wedding day (except enjoying themselves).
Intial consultation meeting aka "The Handoff"

A master schedule of the wedding day

Communication and detail confirmation with the venue and vendors

Includes Week-of-Planning/Coordination

Includes Day-of-Planning/Coordination
Week-of-Planning/Coordination (Starting at $2,700)
Ceremony rehearsal direction (up to 3 hours)

Providing the bridal party with the wedding agenda

Final vendor confirmations

Includes Day-of-Planning/Coordination
Day-of-Planning/Coordination (Starting at $1,500)
Up to 12 hours of coverage with up to two people

Implementation of the wedding day schedule, Including:

Vendor and transportation arrivals

Photography sessions

Decor & Details Placement

Ceremony & Food Timing

Entrances, speeches, toasts, special dances, cake cutting, send-off, and any other reception events.

Attending to bride and groom

Maintaining a Wedding Day Emergency Kit

Assisting Photographer in organizing family and bridal party for portraits

Setting up wedding day details, such as guest book, seating cards, programs, ceremony items and guest favors

Distribution of final payments and tips to vendors

Pinning on boutonnieres, helping with dress train
Partial Planning/Coordination (Starting at $6,000 up to 5 months planning)
Are you having trouble finding the right venue, but you're confident you can handle planning once a venue has been secured? Feeling overwhelmed by rentals, transportation, decor? Did you book a few things and the procrastinate a little too much, and now your sweating because the wedding is only a couple months away?
Something in between Month-of-Planning/Coordination and Full-Service Planning/Coordination could be right for you. Any Partial services will require a custom proposal, which we will put together after you initial consultation. We always start with Month-of and add any additional services you may need.
Take a look at some of our past weddings: